10.31.2011
Maam and I had a Roppongi Halloween on our way home from work.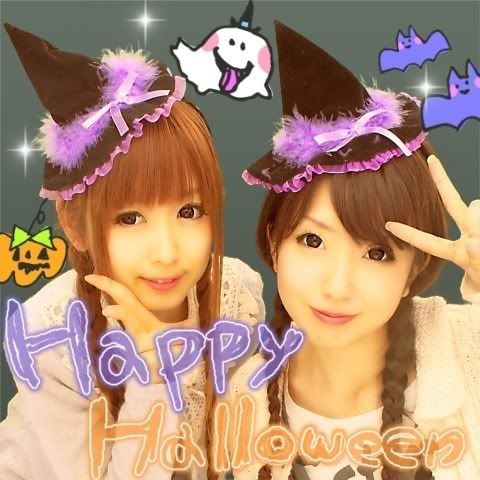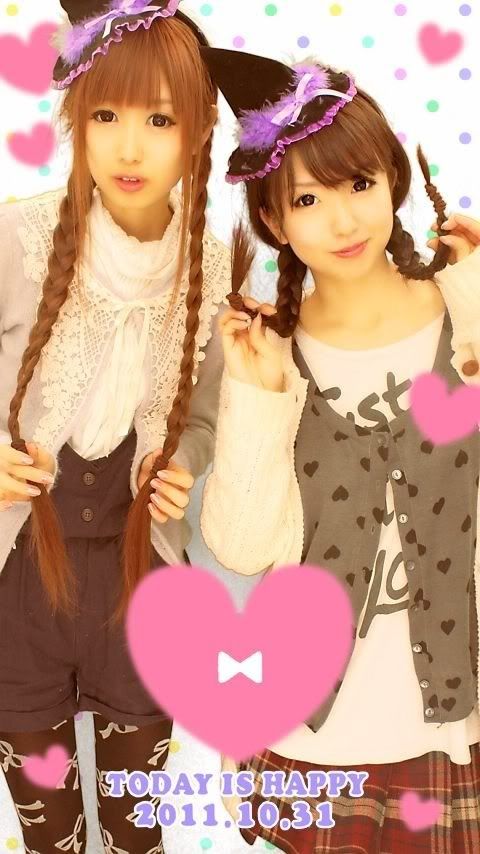 We just happened to have the same hair style. w
And we wore matching hats~☆~(ゝ。∂)
We ate McDonald's...
We tried the KBQ Burger. (((o(*゚▽゚*)o)))
It was good!★
We were full and after that we went to Hard Rock Cafe. (((o(*゚▽゚*)o)))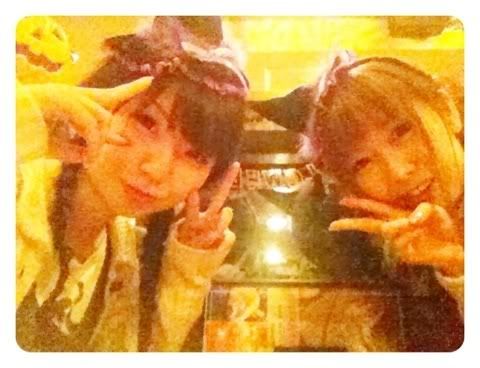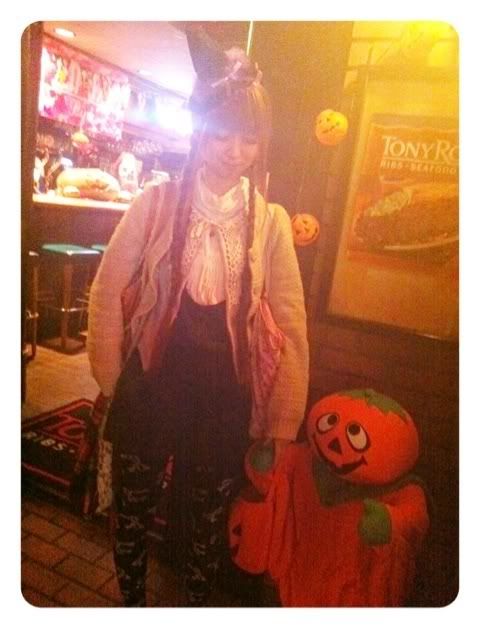 All of the employees had really cute costumes on~(((o(*゚▽゚*)o)))
But I was full so I couldn't eat the really cute Halloween desert... (;_;)
That was the only unfortunate thing. (;_;)
We'd pretty much fully enjoyed Halloween when, on our way home, still wearing our hats...
Trick or treat!!
Σ( ̄。 ̄ノ)ノ
A beautiful witch gave us some candy~



Kyupiiiii

Aw (。-_-。)
Next year I want to dress up with a bunch of other people and have a proper Halloween. ♪♪
∈(・ω・)∋ダムー
ほいじゃらな(・ω・)ノ
うに(ノ)・ω・(ヾ)うに