6.10.2011
So yesterday I went on a date with Sujikosan.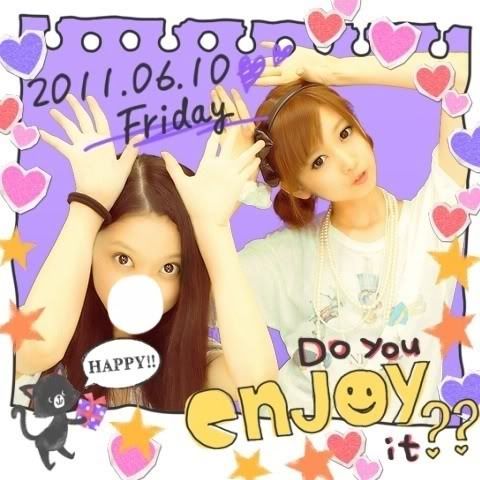 (We're connected by red snot. Just kidding. ♥)
(TN: Joke about
red string of fate
.)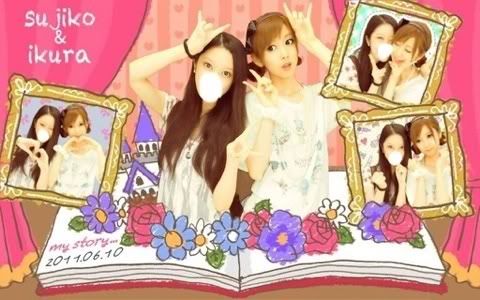 Aaah~! We walked a lot!
First I had her tag along while I took care of things that I needed to do...←
To Harajuku
After a long time, I bought some clothes. (。-_-。)
I'll show you all later.
After that I was checking Twitter while having tea and...
I saw that PrikoSan, who sang on the Danceroid DVD, was at the Nico Nico Headquarters making a guest appearance on Yamadan's Nico LIve!!
That's right, Sujiko...
has actually been a big fan of PrikoSan for a long time!!!!!
So we went to see her after the broadcast was over.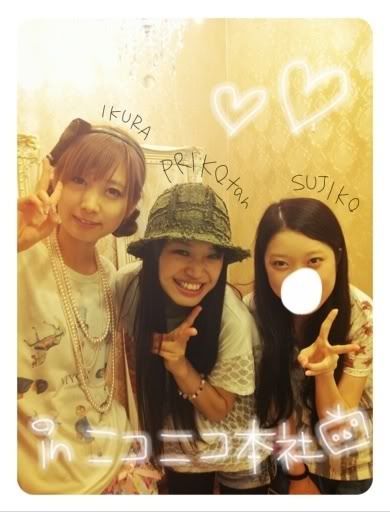 Thank you very much for talking with us even though you were busy. (。-_-。)
Aren't you happy Sujiko?
So that's that...
I have lessons tomorrow.

I'll do my best! ( *`ω´)
Good night.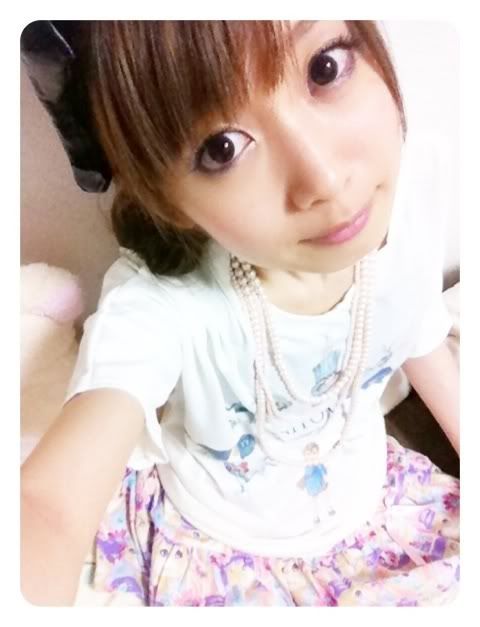 ∈(・ω・)∋ダムー
ほいじゃらな(・ω・)ノ
うに(ノ)・ω・(ヾ)うに